Disclaimer: I bought and paid for this with my own money. This article is purely my own opinion. Do not attempt to service your own equipment unless you are trained/know what the hell you're doing.
So I'd seen this scuba multi tool over the last few months and found it and interesting proposition for people like me who like to be prepared for every eventuality on dives but don't want to necessarily lug around a tool box. I've tried several multi tools over the years with little satisfaction, so could this be the answer to a divers prayers?
The Pandora tool comes in a couple of options, both stainless steel and titanium with the titanium option costing twice the price of the stainless option. Me being poor, I opted for the stainless version. The stainless version comes in at 50g. and is rated for 5Nm and the titanium is 28g and rated for 12Nm. There's yet another another option to consider when ordering and that is whether you need a "type A" or "type B" tool. Type A is listed for millimetre types hoses and B for inch type hoses. Check below.
I opted for "Type A" tool even though it's designated for Scubapro, Aqualung, etc. All my regs are Apeks XTX 200s and 50s and I had no problem with the Pandora tool taking everything apart. I suspect "Type B" may be for the older AT/ATX series, but I can't confirm this until I someone brings an older set into the shop for me to experiment on.
Whats in box?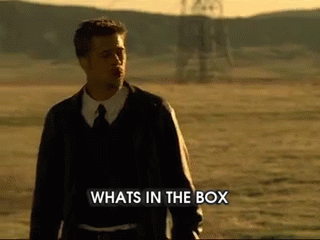 Ok, so for your money the Pandora tool comes in a sealed sleeve, clearly marked with the version you ordered along with an A4 pictorial quick reference on when you would use a specific part of the tool along with a promo flyer with a mini service flow chart on the back and a bigger flow chart for taking care of a free flowing reg. A few little typos in the text but nothing to get excited about.
The tool itself is very well made on first glances, with no sharp edges. However, one thing I noticed straight of the bat is that it is really difficult to get any purchase on the tool when using it for first stage disassembly. There's just no way to get enough leverage on such a short tool, not unless you've got the grip strength of Popeye or want to destroy your hand.
A good remedy to this I think would be for the tool to come in a metal sheath that you could attach onto the tool to allow for more leverage/better grip. This is something I'm looking at fabricating for myself and maybe something for the the company to think about for the next revision.
Another small niggle that I found is that the stainless version twisted out of shape quite easily when working on K type inflator valves, something I suspect that the titanium version would be able to handle without any problems given the stronger material and Nm rating.
If you are looking for a good all round scuba tool which can perform most tasks (with a little assistance) and can afford it, definitely go for the titanium version. Yes it is pricey but I feel it would perform better than the stainless version in a few key areas.
It sound's like I'm giving the Pandora tool a good kicking but let me put it into perspective, it's one of the best all-in-one scuba tools I've tried although it does have it's problems which I think could be easily overcome in the future revisions.
The Pandora tool is something I'll be packing with me one every dive trip, but I will still be taking a set of allen keys and a small adjustable wrench as well.
I give it a solid 6.5 out of ten for now and I look forward to seeing what happens to future revisions of this handy little tool.
Pros:
-Pretty much has everything that you need to take apart 1st and 2nd stages.
-Small, light and compact tool.
-Excellent accompanying literature.
Cons:
-Stainless steel version prone to bending out of shape.
-Tool is too small with insufficient leverage for certain tasks.
-Titanium version looks the better tool but pricey.